MY GOODIES BAKERY IS CURRENTLY NOT ACCEPTING NEW ORDERS. SORRY FOR THE INCONVENIENCE.
Delicious VEGAN AND ALLERGY-FRIENDLY goodies made in Pittsburgh, PA!
Vegan means the treats contain no animal products including eggs, milk, butter, honey or refined sugar. [More about a vegan diet]. The menu is always expanding with more allergy-friendly desserts [More about My Goodies allergy-conscious options at the bottom of the page]. The goodies contain no cholesterol and are made with non-hydrogenated oils (no trans fats), and organic ingredients. We prepare small-batch and pay special attention to quality ingredients such as organic, non-GMO and locally-sourced grains, fruits & vegetables whenever possible. My Goodies prepares fresh for your special order. Currently all of the online menu is suitable for people with dairy and egg allergies and some items can be made with other allergies and preferences in mind, for instance soy free, gluten free, nut free or low-glycemic. Just ask! My Goodies Bakery has a small selection of living (raw) desserts too.
Many folks shy away from vegan baked goods because they have a bad reputation of being bland, dry, and dense. At My Goodies Bakery we hope to dispel that stereotype. We believe we make delicious baked goods that just happen to be vegan. Find My Goodies at The Big Idea Bookstore Cafe, Lili Cafe, Java House and other upcoming events or just check out the menu, send your special order and we will go from there.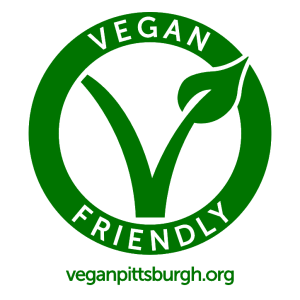 I WILL ADD TO THIS LIST AS I CLEAN OUT MY SUPPLIES
UPDATED 10/14/15


case of expired vegan Sunspire carob chips (10 – 6oz. bags) $10

3-basin stainless steel sink $75

Assorted novelty containers and wrappers, sprinkles, and Wilton food coloring

… and more, just ask.

email through the order page to inquire…
You may have noticed that My Goodies is no longer at area farmers markets and is less and less available.
… so after 8 years, 7 farmers markets, 20 wedding cakes (so far) and countless events, My Goodies will be winding down business. Your favorite My Goodies treats can still be found irregularly at The Big Idea Bookstore Cafe in Bloomfield for the time being.

I have been told that Onion Maiden makes some great vegan cakes. Find more about them here: https://www.facebook.com/onionmaiden/

If you are hankering for a great vegan or gluten free treat, you may find Gluten Free Goat at the framers markets. Delicious donuts, brownies and more… All vegan and gluten free! Check 'em out!

If you need a cake with an image, consider Gluuteny. They make vegan cakes and can decorate with icing images too.

Thanks so much for the support and fun over the years!